With statement necklaces still way on trend at the moment,
I have been lured in by the slight deviated version: the embellished collar.
This trend seems much easier and convenient than choosing
a specific statement necklace to wear with a particular outfit.
Since I am a sucker for anything convenient,
and Lord knows I am a terrible accessorizer,
embellished collars are my new BFF+E.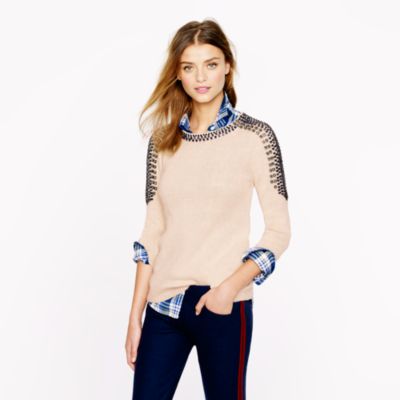 J.Crew
Pinterest